The physics stuff in the last post started to fall apart, and the reason for that was their 2D collision code. Their collision code was, more than awful. That inspired me to find a better way. And that inspired me to write an entire new shape class. And as I looked into the matter, I found that not only was the old collision bad, but that everything was bad. And of course that inspired me to re-write the entire darned thing. But that was a good thing, because the results have been fantastic.
This video shows off the new Shape class. Unfortunately, fraps decided to go bust half way through the recording process, so I don't have as much footage as I would have liked. But within this youtube video, there is some neat stuff. Other than simple operations, there is some great bloom, blur, motion blur, and desaturation. The shapes are made up of vertices, and the program gets full control over them, allowing for vertex manipulation, which I'm sure will be useful at some point! The big thing that the video never gets around to showcasing is the implementation of SAT, or Separating Axis Theorem. SAT is the new collision code, and it works like a charm! There was a great methodology Tutorial written by the guys who made N+.
Anyway, here is the video.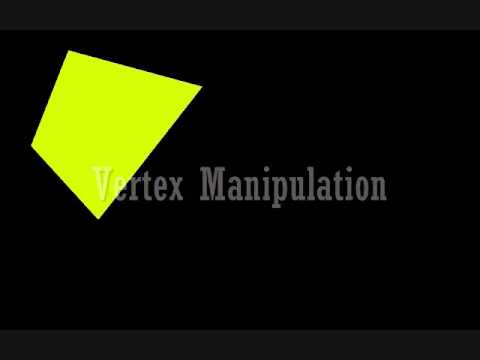 I think next along the line is going to be some music control and some particle effects.